We at Vanora (formerly Vesseladmin) are proud to announce that we've recently launched our brand new carbon-neutral application in our revolutionary digital chartering platform! We've pushed the envelope since the the formation of our company with regards of making it easier for charterers to evaluate offered vessels not only on technical and commercial terms, but also on their environmental footprint.
By using our portal and its automated evaluation module there is really no excuse anymore not to factor in the vessel "greenscore" in the procurement process.
But that wasn't enough for us. We wanted to raise the bar even further. We had a dream when we started this company that all offshore chartering would be completed in full compliance and make the industry more sustainable at the same time.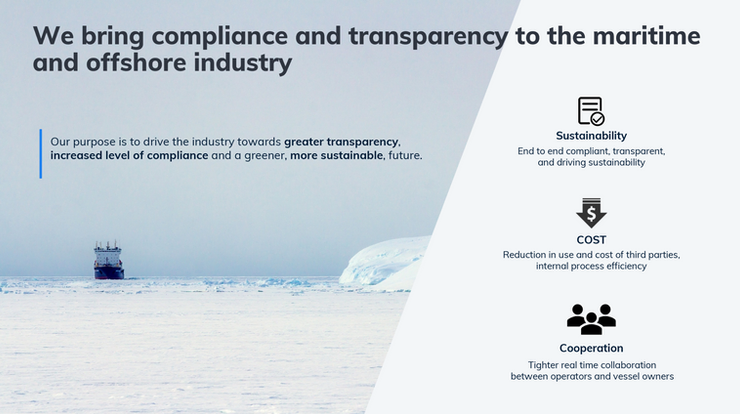 A milestone on such was completed recently when we finally could launch our new service ; by using Vanora's digital chartering portal, we will automatically purchase a carbon offset certificate that will make that specific fixture completely carbon neutral.
The Vanora Source-to-pay solution not only speeds up the process of hiring vessels with 90% for all parties involved, it enables additional products like carbon neutrality to be added to the procurement process without any extra work for either parties in the transaction.
As far as we know, we're absolutely thrilled to inform that the world's first carbon neutral OSV fixture was just concluded and on top of that with one of the world's strongest and most powerful anchor handlers, the Normand Drott!
The carbon offset purchased is certified from the "Verified Carbon Standard" and is a product from the REDD+ ARC project. Read more about REDD+ here.
The scope of work for the vessel was a pre-lay operation of an anchor spread in the middle of the North Sea for one of the largest and most sophisticated semi-submersibles in the world.

We would like to thank all parties involved in our launch of this application and not least for their patience. You all know who you are, no one mentioned no one forgotten.

We've now set a new standard in sustainable chartering and can not wait for this to become the new industry standard!